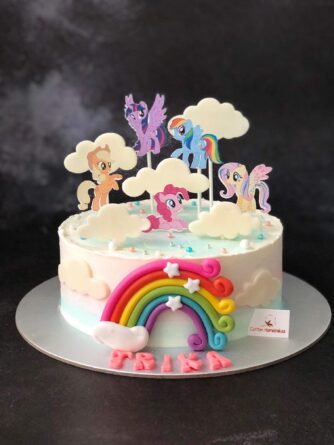 The cakes are delicious, soft and melt in the mouth. Simple, yet elegant, the cake is a hit with the kids. Thank you for baking this beautiful cake for my daughter
Renu Madasseri
Customer
Ordered a strawberry shortcake for my baby's 100th day celebration and it was delicious. Not only was it yummy, it was beautifully decorated too. Kellyn's service is good and the cake is definitely value for money!
Desiree Fu
Customer
Ordered from CottonHomebakes many times and Kellyn never fails to impress! We requested for 2 cakes with Rubble design and wow, the cakes are beautifully done and delicious!!! One serving is never enough!
Custom cakes .
Great for children
Gracia Zhong
Customer
Ordered a customised birthday cake for my hubby's birthday and we were completely blown away by the design (simple but nice!), and more importantly this is by far the best salted caramel flavoured cake we ever had! All my guests loved it! Thanks Kellynn for the beautiful and tasty cake!
Libby Chang Yi Wen
Customer